Getting to know Dr. Chloe Mura
Psychotherapy can be a powerful experience of growth and healing. I work with adults and older adolescents from various backgrounds, who are struggling with a wide range of difficulties, such as: depression, anxiety, academic and professional concerns, grief and loss, relationship issues, gender identity questions, trauma, and acculturation.
I am committed to creating a therapeutic space where my patients feel safe, heard and supported. I take a collaborative and interactive approach to help you gain new insights about the underlying patterns of your difficulties and to create fundamental and lasting change.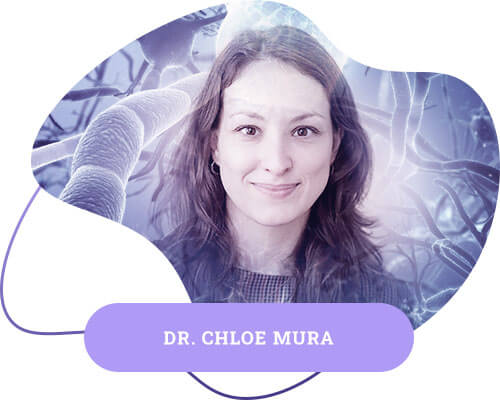 I provide psychotherapy in English and French. As a bi-cultural psychologist, I'm attuned to the struggles often associated with immigration and with adapting to a new culture. In my work, I also integrate, as needed, the cultural, racial, economic, and sociopolitical factors influencing your everyday experience.
About Dr. Chloe Mura
Clientele seen:
Young Adults (18-24)
Adults (25-64)
Seniors (65+)
Individuals
Education and background
Specialties
Psychologist
Practice names
Chloe M. Mura, Ph.D.
Education and training
The New School, PhD in Clinical Psychology
Professional memberships
American Psychological Association
Dr. Chloe Mura's office location
10 Park Avenue, Suite 2D, New York, NY 10016
Frequently asked questions
What practice does Dr. Chloe Mura work with?
Dr. Chloe Mura works with Chloe M. Mura, Ph.D..
Where is Dr. Chloe Mura's office located?
Dr. Chloe Mura's office is located at 10 Park Avenue, New York, NY 10016.
What are common reasons for patients to see Dr. Chloe Mura?
Dr. Chloe Mura frequently sees patients for Anxiety, Depression, Psychotherapy, Sleep Problems, and Therapy. You can see other visit reasons for Dr. Chloe Mura on their profile.
What languages does Dr. Chloe Mura speak?
Dr. Chloe Mura speaks English and French.